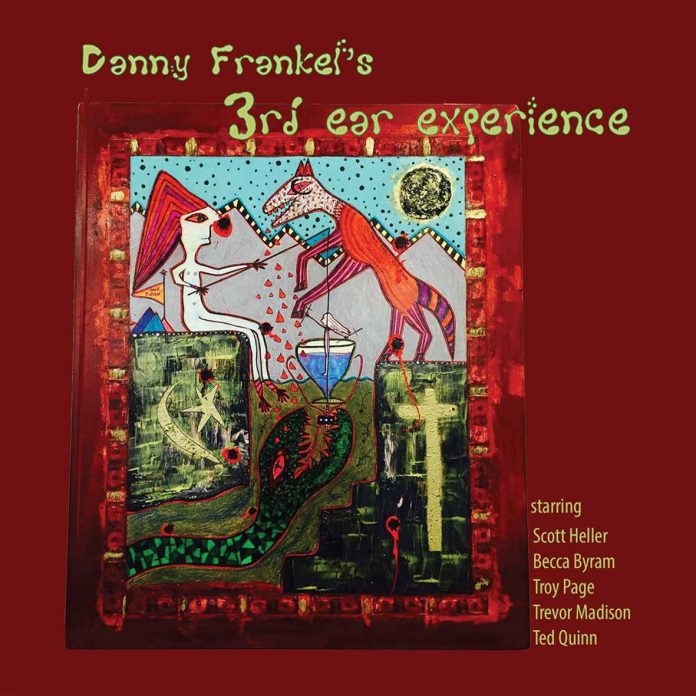 The California desert based psychedelic rock band 3rd Ear Experience will release their 9th album on Oct 1st, the 5th on Space Rock Productions.
It features the legendary drummer Danny Frankel (Lou Reed, John Cale, Nels Cline, Laurie Anderson, Marianne Faithful, Beck, a.o.) fame and Becca Byram (Blondie, Keith Richards, The Dead Presidents, Toots and the Maytals, and Moby).
The CD features 6 tracks, all improvised jams recorded in the studio in the desert, ranging from floating psychedelic soundscapes like 'Cosmos Glazed Elephant' to hard rockin' numbers like 'What Are Their Names' (it is a call for peace, written by David Crosby) and 'Weep No More, My Friend' (the title of a song that Robb penned the lyrics for and Neal Casal wrote, sang and released it on an album called "Rain, Wind and Speed". A shorter version of this song appears on the compilation album: Highway Butterfly: The Songs of Neal Casal.) 'Timelessness Speaks' is Indian inspired as the band had done before. All songs are instrumental, except track 2. The album is a great diverse psychedelic rock experience. Totally 3rd Ear Experience but with fresh new faces !!
Musicians:
Robbi Robb – guitars, vox
Amritakripa – synths, vox
Danny Frankel – drums, percussion
Jorge Carrillo – bass guitar
Scott Heller (aka Dr Space) – spacey synths
Trevor Madison – keys, vox
Becca Byram – B3 organ
Ted Quinn – lead vox
Troy Page – didgeridoo
Release date: 1st October 2021
CAT NO° SRP074CD
ltd. edt. 300 copies – digisleeve
1. A Beautiful Question (6:00)
2. What Are Their Names* (18:18)
(*written by David Crosby)
3. Cosmos Glazed Elephant (4:16)
4. Weep No More, My Friend (14:48)
5. Timelessness Speaks PT1 (8:19)
6. Timelessness Speaks PT2 (12:03)
Order here: Hamburg-Germany