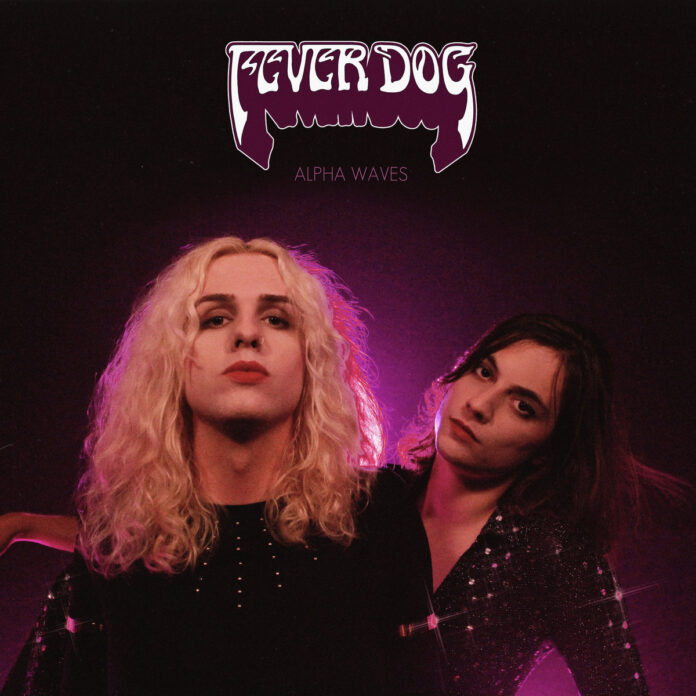 HELTER SKELTER PRODUCTIONS (distributed & marketed by REGAIN RECORDS) is proud to present FEVER DOG's cult second album, Alpha Waves, on CD format.
FEVER DOG have been reviving vintage sounds for over a decade now. The California band's debut album, Second Wind, was released in 2014 and saw them exploring more conventional forms of stoner rock. But it was 2021's breakthrough Alpha Waves where FEVER DOG truly took flight. Vapor trails of stoned smoke still swirled about the band, but here did the rocking come more direct and definitely a lot catchier, suggesting the bubblegum glam to come with their current singles. Across the 51 minutes of Alpha Waves, FEVER DOG fully and authentically transported the listener to somewhere around 1974, give or take a couple years, spanning early hard rock, spacey prog, and glittering power-pop – sometimes, amazingly, all in the same song. Jamming hard but never getting too lost in the cosmos, the album as a whole becomes a travelogue of summertime fun, mystical whimsy, and a yearning for the great beyond: Alpha Waves indeed!
As FEVER DOG are about to embark upon a tour with Wolfmother, HELTER SKELTER makes Alpha Waves available on CD for the first time ever. Highly recommended for fans of early Thin Lizzy, later T. Rex, Mott the Hoople, Badfinger, and HELTER SKELTER faves NEIL MERRYWEATHER!
Releases September 14, 2023
Order HERE