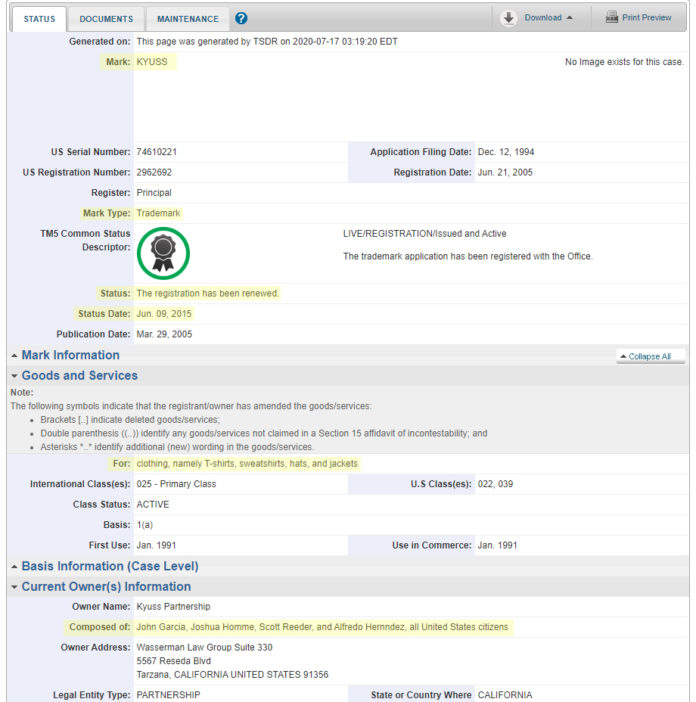 The great KYUSS WORLD Josh Homme interview caused a wave that is currently surfin' the web with expectations for something to happen in the KYUSS camp.
After a short research for info about the KYUSS name owners, we found out that, according to the United States Patent and Trademark Office [https://www.uspto.gov], the KYUSS trademark was created in 1991 and was renewed in 2015.
KYUSS is trademarked for: clothing, namely T-shirts, sweatshirts, hats, and jackets and is owned by John Garcia, Joshua Homme, Scott Reeder, and Alfredo Hernndez, all United States citizens. This is what official papers say.
Will then the 'Circus' lineup the only allowed to go back in action if a reunion happens?