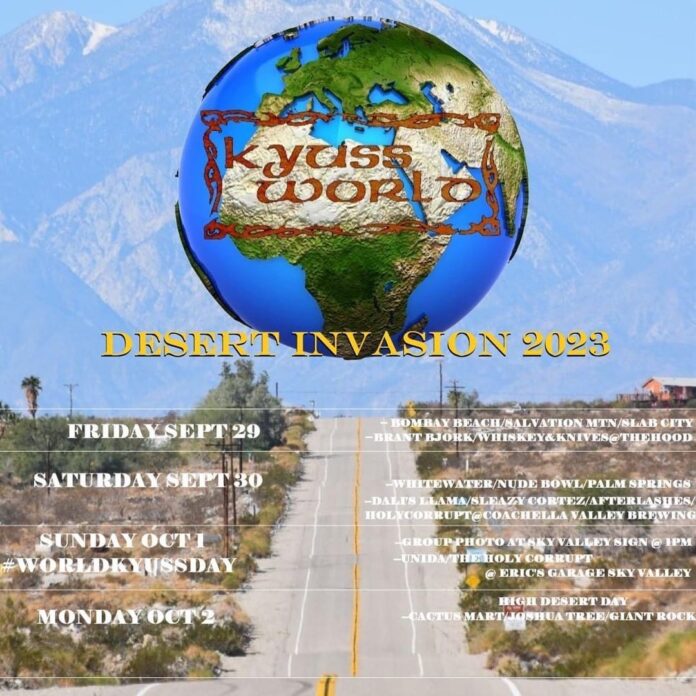 Sept. 29 – Oct. 2 2023
Friday morning around 10 is planned a trip to: Bombay Beach, Salvation Mountain, and Slab City/East Jesus before going back to The Hood in Palm Desert for Brant Bjork, Whiskey & Knives, and Dryheat!!!
Saturday around 10am is planned a trip to: The Nude Bowl, Whitewater, and Palm Springs before heading to Coachella Valley Brewing for Dali's Llama, Sleazy Cortez, The After Lashes and The Holy Corrupt!!!
On Sunday Oct 1, #worldkyussday meeting up at the Sky Valley sign at 1 pm for the annual group photo and then heading to Eric Cook's place in SV for extra hang time and a special show from Unida and The Holy Corrupt!!!!
Monday will see a visit to Cactus Mart, Rancho De Colores, Joshua Tree, Giant Rock, etc!!
SOUNDS LIKE LOTTA FUN!