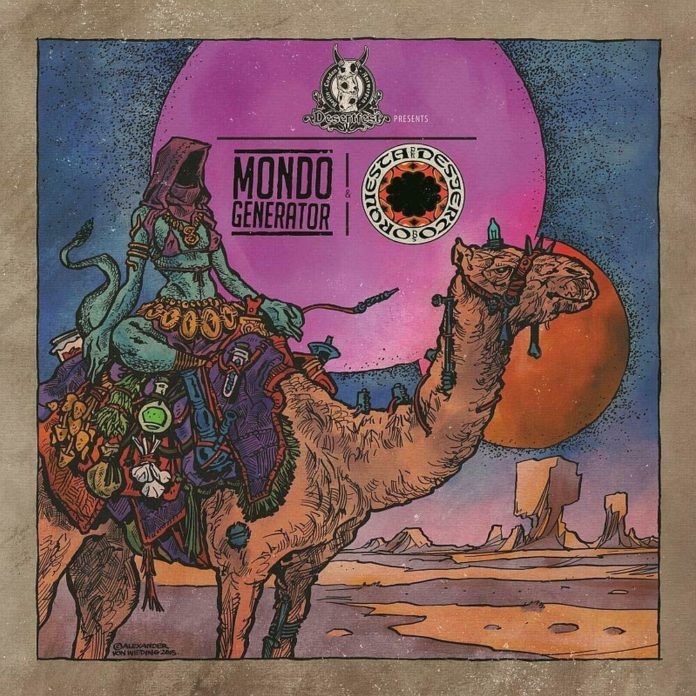 The fifth instalment of the now legendary DesertFest vinyl series exclusively delivered by H42 Records brings together two absolute desert legends!
Building on last years theme of pure Palm Desert rock this year sees the monstrous Mondo Generator return with a punk n roll stoner anthem in the form of 'Burn A Bridge'. The power trio unveil some heavy riff and unload a barrage of staccato attack with this phenomenal track exclusively for the release.
On the second side the infamous desert collective Orquesta del Desierto. Spearheaded by Dandy Brown (Hermano), members of the band include vocalist Pete Stahl (Scream, Goatsnake), drummer Alfredo Hernández (Kyuss, Queens of the Stone Age, Ché) and guitarist Mario Lalli (Fatso Jetson, Yawning Man). A quintessential desert band portrayed here with their classic track 'Smooth Slim' from their groundbreaking debut album.
Side A:
Mondo Generator – Burn A Bridge
Side B:
Orquesta Del Desierto – Smooth Slim
160x baby pink Vinyl
160x sunshine orange Vinyl
70x black Vinyl + some Promo Versions