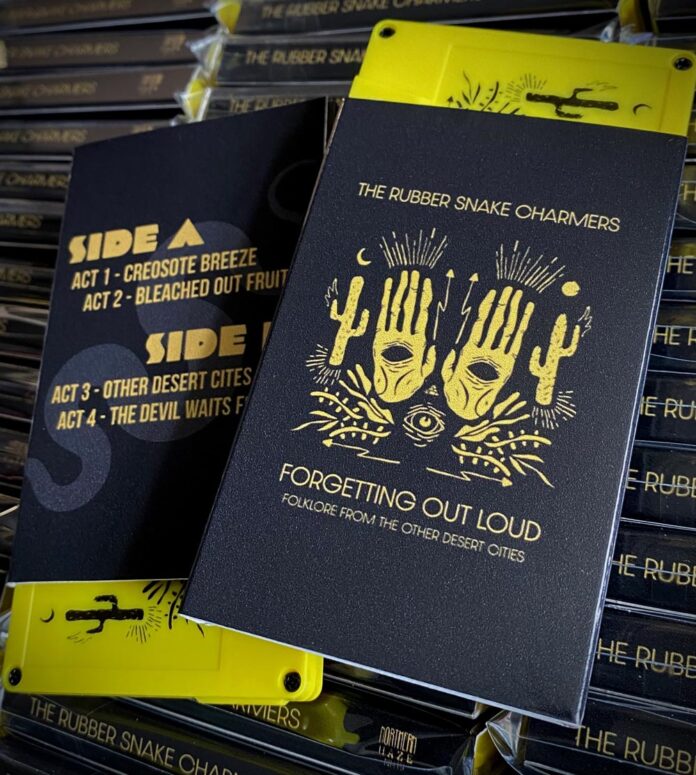 The Rubber Snake Charmers debut release led by Mario Lalli and a camaraderie of desert legends.
Recorded live at Mo's Desert Clubhouse, Gold Coast Australia by Guy Cooper and mixed and mastered by Mathias Schneeberger at Donner & Blitzen Studios, California.
'Forgetting Out Loud' is out now on Northern Haze, be quick or be square LTD to 50 copies.
Tracklist:
Creosote Breeze
Bleached Out Fruits
Other Desert Cities
The Devil Waits For Me
Line UP
Mario Lalli – bass and vocals
Sean Wheeler – vocals and poetry
Brant Bjork – guitar
Ryan Güt – drums
Mathias Schneeberger – keyboards