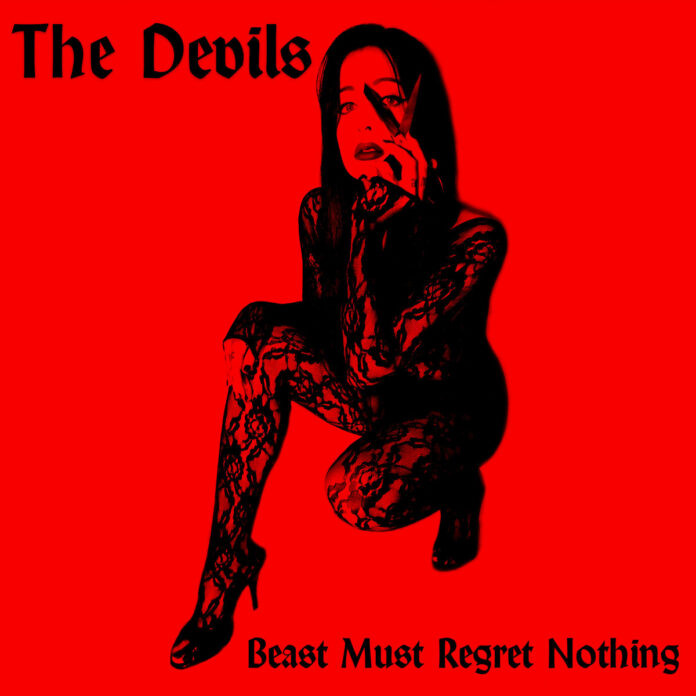 Italian duo The Devils, have a new album featuring Alain Johannes and Mark Lanegan coming April 23, 2021.
Titled 'Beast Must Regret Nothing' it's released on CD and LP and can be preordered here.
You can stream three songs and/or order the digital version of the album in Bandcamp at this link.
Swichblade Erika: lead vocals, drums, organ, backing vocals
Gianni Blacula: guitars, lead vocals "Roll With Me", percussions, backing vocals
Alain Johannes: lead vocals "Beast Must Regret Nothing", guitars, mandola, percussions, pianos, tubular bells, backing vocals
Mark Lanegan: lead vocals "Devil Whistle Don't Sing"
Produced and recorded by Alain Johannes
at Auditorium Novecento, Napoli – october 2019
Mixed by Alain Johannes
Mastered by Dave Collins
all songs written by the Devils except:
"Beast Must Regret Nothing" by Alain Johannes, The Devils
"Don't Call Me Any More" by Clint Ballard, Les Ledo
"Ain't That Lovin' You Babe by Jimmy Reed
Label: Goodfellas