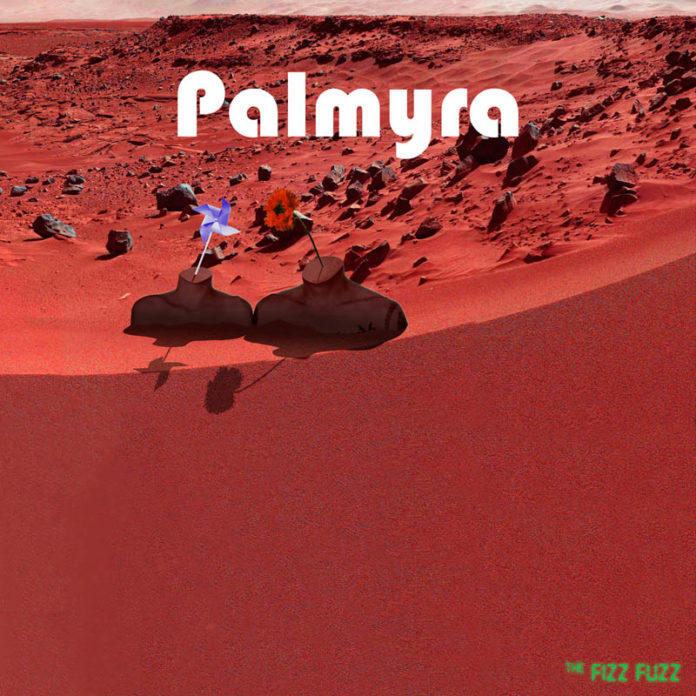 Coming together for the first time in the high desert of southern California during the fall of 2017, the FIZZ FUZZ are a blues-rock band formed by Dandy and Dawn Brown.
Dandy Brown is a producer, singer, songwriter and multi-instrumentalist best known for his work with the bands Hermano, Orquesta del Desierto, John Garcia, Alice Tambourine Lover, Yawning Sons, and his solo releases. Dawn Brown is a multi-media artist, guitarist and vocalist widely recognized as a member of the new generation of groundbreaking visual artists in the northern California Bay Area.
Relocating to northern California in the winter of 2017, the Browns immediately began to write a new collection of songs that they debuted during their first European tour in the spring of the following year. Recording and performing throughout 2018 and 2019, the FIZZ FUZZ have a new album that is set for release on Taxi Driver Records (Europe) and Slush Fund Records (worldwide) on March 1, 2020.
All songs written by Dandy Brown and Dawn Brown except Dark Horse II (written by Dandy Brown and John Garcia).
Produced by Dandy Brown.
Mixed and Mastered by Paul Francis at Get Right Studio (Yucca Valley, California).
Recorded at: Oxygen Recording Studio (Verzuolo, Italia), Big Black Studio (Santa Rosa, California), Engel Headquarters (Morongo Valley, California), Sierra Sounds (Arvada, Colorado), Doom Tower Studio (Cleveland Heights, Ohio), The Coolest Room in Monte Donato (Bologna, Italia), Milo's Dirty Fur Factory (Santa Rosa, California)
Engineered by Dandy Brown, Dawn Brown, David Angstrom, Sean Bilovecky, Mark Engel, Paride Lanciani.
Cover Art Design and Photos by Dawn Brown.
Feat. by David Angstrom (Hermano/Luna Sol), Steve Earle (Afghan Whigs), Mike Callahan (Hermano/Earshot), Alice Albertazzi and Gianfranco Romanelli (Alice Tambourine Lover), and Mark Engel (Orquesta del Desierto).