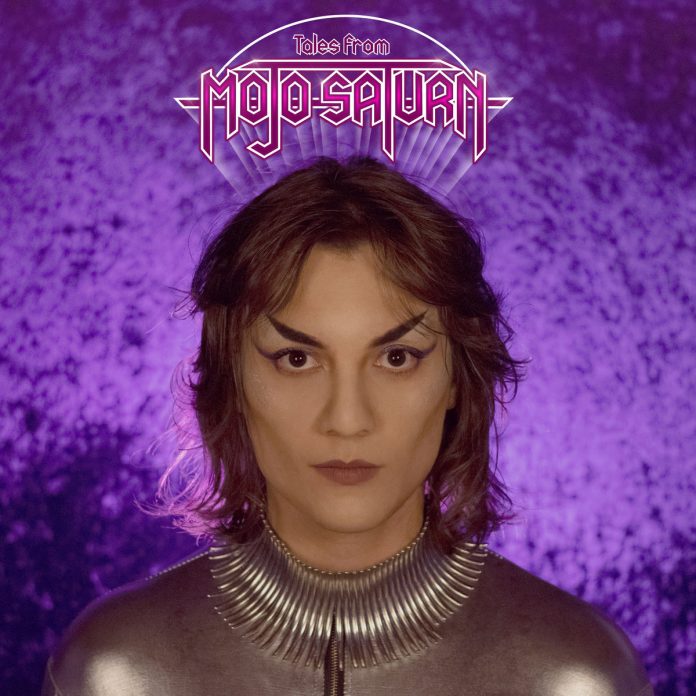 Fever Dog's drummer Joshua Adams just released a solo Rock Opera on CD.
Tales from Mojo Saturn is a conceptual rock opera about a magical artifact known as the Grand Mercury. This crystal imbues whomever possess it with the power to rule kingdoms, see into the future, and sing songs. For millenia the Grand Mercury has been in possession of the peaceful Arcronians. However now; the galaxy is in jeopardy. Will the stone remain in friendly hands, or will its power be weaponized by an imposing foe? Is this Grand Mercury really the potent force of absolute power it's been touted to be since the dawn of magic? Colossal paradigm shifts of epic proportions are surely in store for Captain Saturn. Join him and many other alien creatures on their adventures in Tales from Mojo Saturn.
Tracklist:
The Battle of Arcronia 05:13
Narration 01 01:33
Doctor Circuit 03:20
Narration 02 02:21
In My Crystal Ball 02:47
Narration 03 00:37
Zanadu 05:35
Making a Star 03:22
Narration 04 01:58
Moonlight 03:08
Narration 05 01:40
The Goblin 04:46
Narration 06 01:43
Don't Turn Back Time 04:59
Narration 07 00:48
All songs composed & produced by Joshua Adams in La Quinta, California.
Joshua Adams – Drums, bass, piano, guitar, synthesizer, & vocals.
Danny Graham – Lead guitar on "Don't Turn Back Time."
Buy / Listen HERE