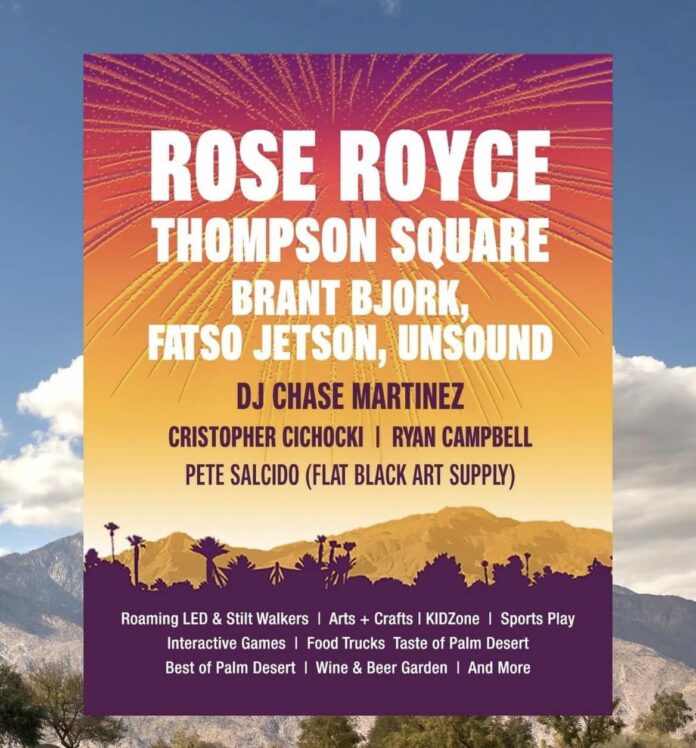 Desertrock Legends Brant Bjork, Fatso Jetson and UNSOUND are featured on the bill of 'THE PARTY IN THE PARK' SATURDAY, NOVEMBER 18, 2023
INFO: https://palmdesert50.com
Palm Desert is celebrating 50 years!
Party in the Park is a live event that takes place on November 18, 2023, from 3-10pm at the Civic Center Park, in the heart of Palm Desert, California.
The event celebrates 50 years of the City of Palm Desert, with a day-long program of fun outdoor happenings, bringing together the community.
Attendees can immerse themselves amongst live music performances, art installations, family activities, food vendors, and a beer and wine garden.
The event is free and everybody is welcome