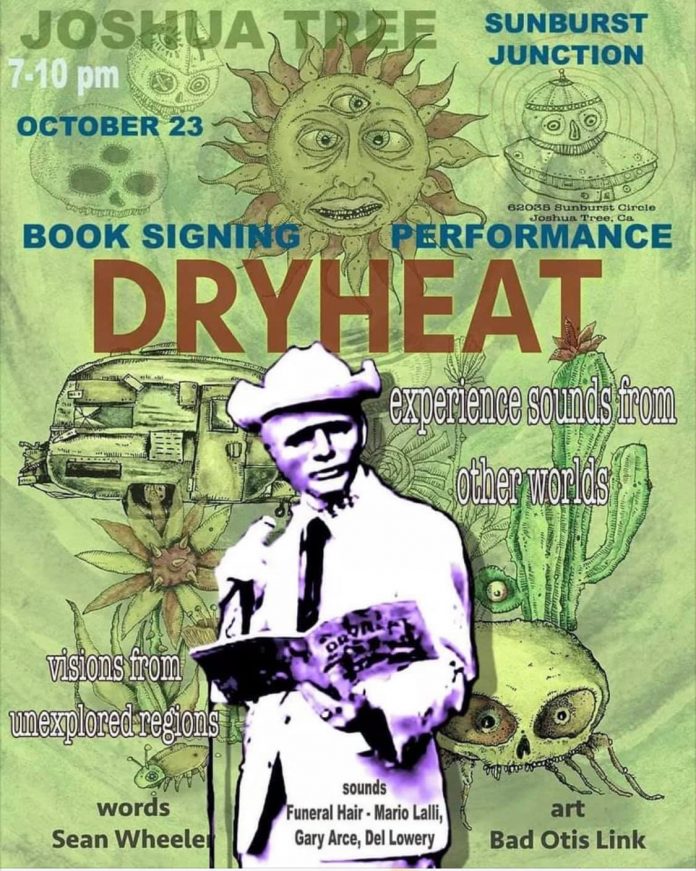 Experience "DRYHEAT" …art in performance and pure desert love.
This musically exciting project features Sean Wheelers visceral writing and delivery with Otis Links beautiful visual terra-plane. Gary Arce and Mario Lalli provide the soundtrack.
Check this out … it's a free event and in the most groovy of spots in the desert.
BOOK SIGNING FREE EVENT
WHEN: OCT 23rd 7:00pm
WHERE: SUNBURST JUNCTION, 62035 SUNBURST CR – JOSHUA TREE CA