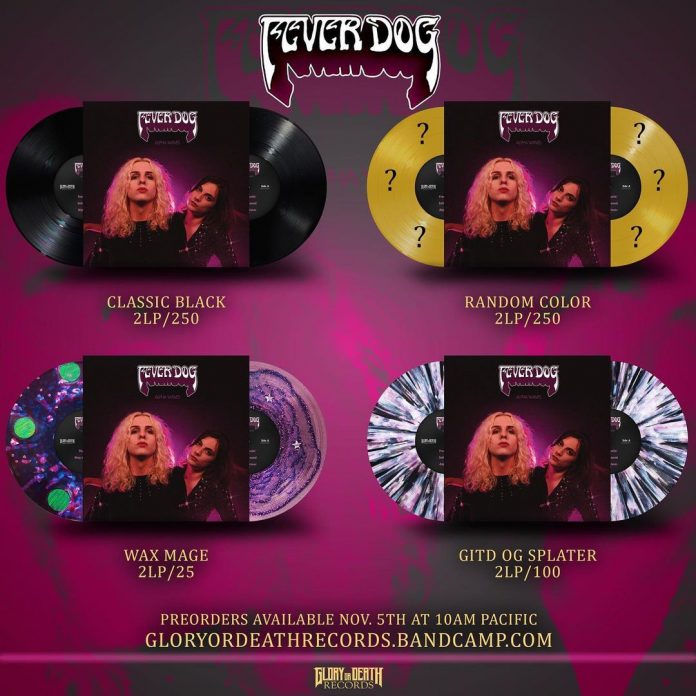 The long awaited Fever Dog's third full-length "Alpha Waves" will go live November 4th on feverdog.bandcamp.com
The band will have on sale the Random Color and Classic Black vinyl editions, plus CD and Digital Download, while Glory or Death Records will have all the Vinyl variants.
This Desert infused Glam Hard Rock will be available in the following formats:
Classic Black 2/LP 250 copies
Random Color 2/LP 250 copies
Wax Mage 2/LP 25 copies
Gitd og Splatter 2/LP 100 copies
CD
Digital Download
Tracklist:
Side A
Freewheelin'
Solid Ground
Alpha Waves
Side B
Hold On You
Star Power
Bruiser!
Side C
The Demon
King of the Street
Side D
Mystics of Zanadu
In My Hands
Click on song links to listen!
Glory or Death Vinyl preorders live on November 5th 10am Pacific at gloryordeathrecords.bandcamp.com