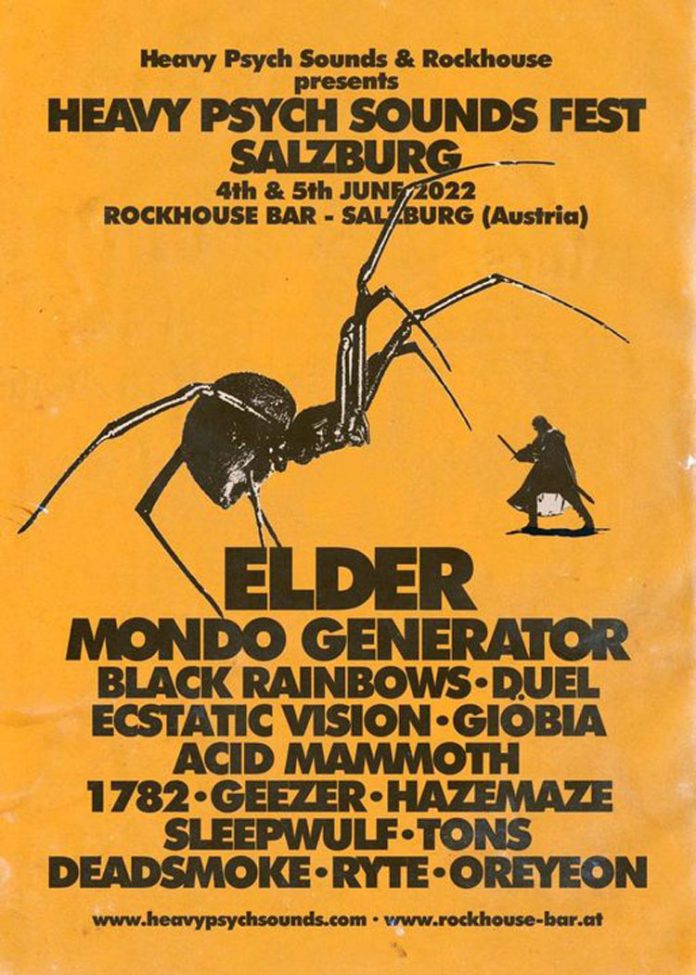 Mondo Generator will be at Heavy Psych Sounds Fest Salzburg!
In cooperation with Rockhouse Bar, Heavy Psych Sounds has announced the dates and full bands line-up of the first HEAVY PSYCH SOUNDS FEST – SALZBURG.
The HPS Fest Salzburg will be taking place 4th and 5th of June, 2022 at the Rockhouse Bar in Salzburg !!!
HEAVY PSYCH SOUNDS FEST – SALZBURG @ Rockhouse Bar, Salzburg
June 4th and 5th 2022
feat.
Elder
Mondo Generator
BLACK RAINBOWS
DUEL
Ecstatic Vision
Giöbia
Acid Mammoth
1782
Geezer
HAZEMAZE
Sleepwulf
TONS
Deadsmoke
RYTE
Oreyeon
50 early bird tickets online and 50 more early bird that will be sold at the Dome-of-Rock festival at the Rockhouse from 2nd to 4th December 2021.