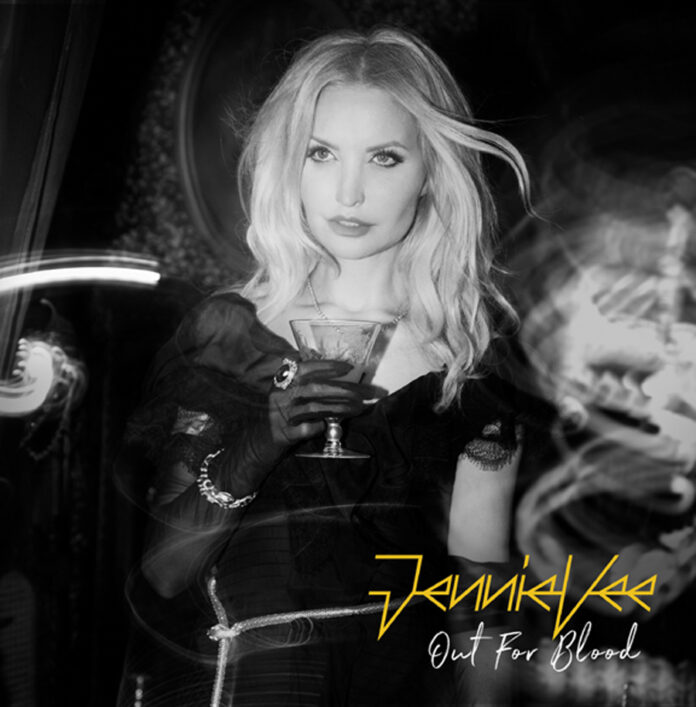 EODM bassist Jennie Vee new limited 7-inch featuring Jesse Hughes
Jennie Vee, bass player for Eagles of Death Metal, presents her first limited edition 7-inch vinyl record Out for Blood now available from Last Hurrah Records.
In addition to the title track, the Out for Blood 7-inch contains a haunting but heavy interpretation of The Cult's "Wild Flower" on the B-side.
Vee has gathered an eclectic mix of musicians to assist with the auditory assault on both the songs "Out for Blood" and "Wild Flower"
including musicians Slim Jim Phantom (Stray Cats), Jesse Hughes (Eagles of Death Metal), Jorma Vik (Eagles of Death Metal), and Chris Cheney.
The Out for Blood 7-inch vinyl record is limited to 500 copies and comes in milky clear translucent colored vinyl!
Side A
1. "Out For Blood"
Side B
2. "Wild Flower"