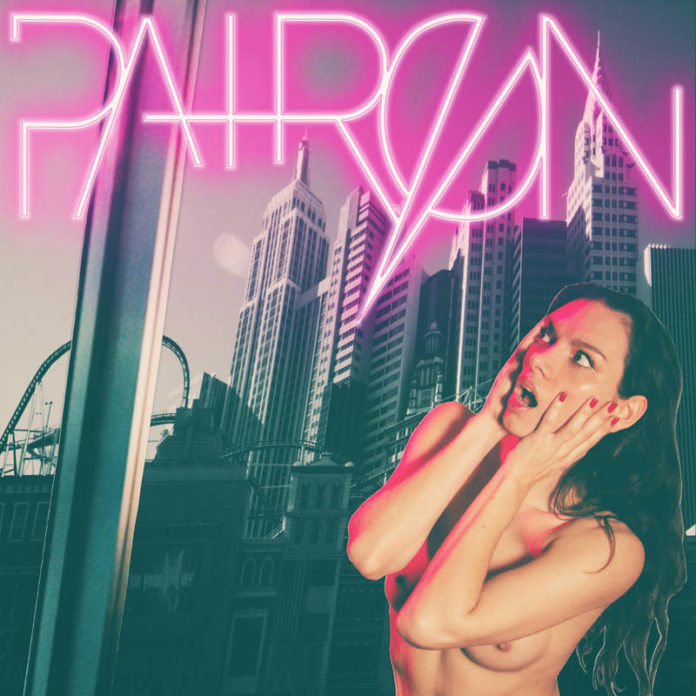 PATRÓN is a new project fronted by Lo (aka Patrón) frontman of the band Loading Data. The self-titled debut album was produced by Alain Johannes (Queens of the Stone Age, Eleven, Them Crooked Vultures, Chris Cornell Band) and also happens to be the last album ever recorded in his legendary studio 11AD, in Los Angeles.
Lo had some well known friends record the album with him: Joey Castillo (Danzig, Queens of the Stone Age, The Bronx), Barrett Martin (Mad Season, Screaming Trees, Tuatara), Nick Oliveri (Kyuss, Queens of the Stone Age, Mondo Generator), Aurélien Barbolosi (Aston Villa, 99LBs, Elliott Murphy) and more…
PATRÓN is a melting pot of influences, a new entity, a sort of Frankenstein creature, borrowing as much from stoner rock, 50s rock n roll, the Rat Pack as from 80s pop. It's sexy, it's groovy, it's loud and heavy. Heady melodies that will stick to your skin like a thirsty alcoholic tick.
Tracklist:
Room with a view 05:43
Who do you dance for 03:27
Very bad boy 06:12
Jump in the fire 05:14
The Maker 04:18
Hold me tight 03:33
Seventeen 06:53
Around my neck 03:36
Leave it all behind 04:54
She Devil 03:55
How to land 04:01
All songs written by Patrón
Album produced and mixed by Alain Johannes at 11AD, Los Angeles.
All songs engineered by Evan Braford & Alain Johannes
Mastering by Dave Collins
Musicians on this album
Patrón vocals / guitar / keboards
Aurélien Barbolosi guitar
Alain Johannes bass / guitar / keyboards / vocals
Nick Oliveri bass
Barrett Martin drums
Joey Castillo drums
Aurelia: vocals
Monique St Walker vocals