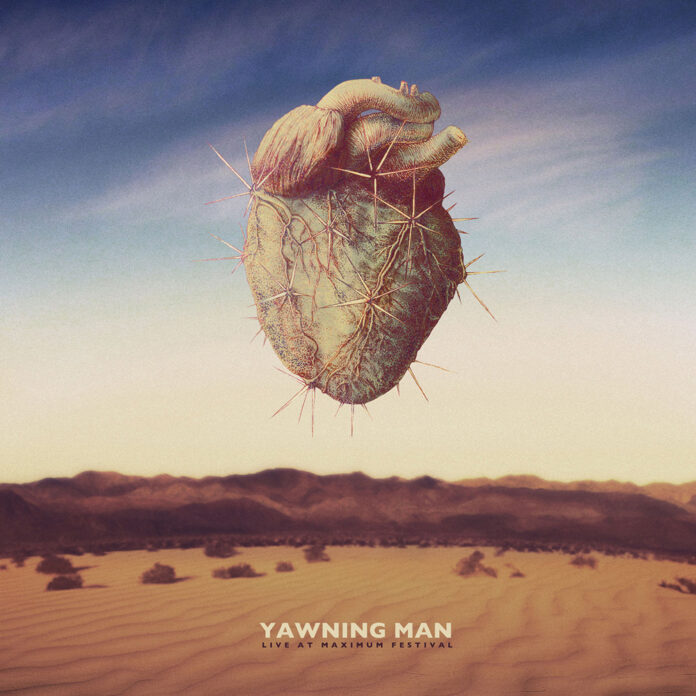 Live At Maximum Festival returns in a deluxe edition. The graphics of this new 2021 reissue have been completely recreated by the well-known eeviac. For those who missed out the first edition, this is the live recording of the Italian concert at the Maximum Festival 2013. On that occasion, the formation on stage is the original one, with Mario Lalli on bass, Gary Arce on guitar and Alfredo Hernandez (former Kyuss, QOTSA) on drums. The power trio creates a varied and layered sound that makes the nerve endings vibrate. The group's desert rock groove seems to slide like on rails despite its grandeur. Hypnotic sounds, evocative atmospheres and emphatic rhythms that have strongly inspired musicians and listeners from all over the world.
RELEASE DATE: March 12th 2021
FORMAT: 180gram LP: clear, blue, black | CD digipak (2021 remastered) | digital
SIDE A
1. Rock Formations
2. Far Off Adventure
3. Stoney Lonesome
4. Perpetual Oyster
SIDE B
1. Manolete
2. Ground Swell
3. Dark Meet
The 180 gram LPs are available in 3 variants: black, blue or clear vinyl. There are some news for the CD format too. The audio has been remastered and the case becomes a 3 panel digipak.
Order links:
Format: 180 gram clear vinyl LP
Format: 180 gram blue vinyl LP
Format: 180 gramblack vinyl LP