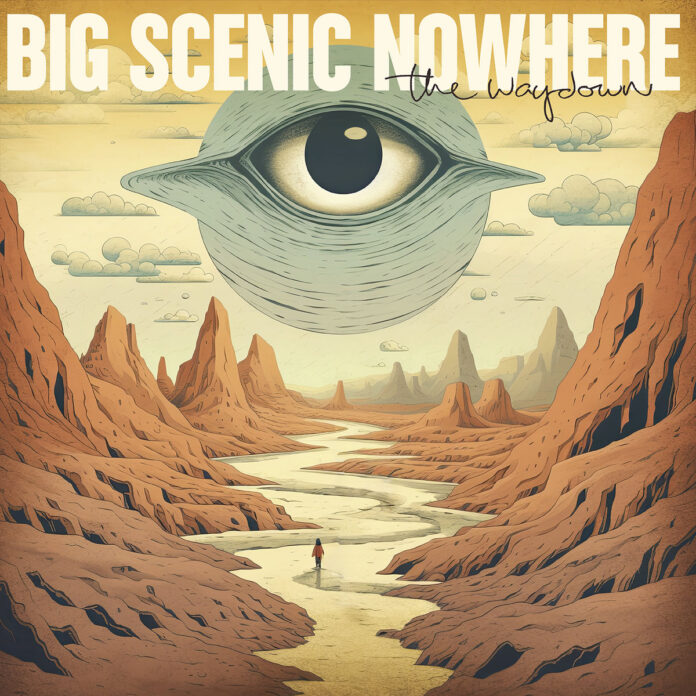 Most of these recordings go back to 2021. Two tracks are from late 2020. One track is from 2018. Usually the way we record is we get together and jam and then edit the jams down to songs afterwards. All of the songs on the album were constructed that way, except for "100" "Bleed On" "Summer Teeth" and "Sara Smile."
"100" and "Bleed On" are riffs from Gary Arce and Bob Balch jamming in Red Barn studios in Joshua Tree. We did those after tracking his guitars for "The Long Morrow" off the last record.
"Sara Smile" is a Hall And Oates cover. That one I structured at home and had musicians play on it after the fact. We are beyond stoked to have HALL AND OATES keyboard player Eliot Lewis guest on it!
"Summer Teeth" is a song I had from before we even started the project. The same guitars were used on the recording that are on the demo. Per Wiberg from OPETH and SPIRITUAL BEGGARS played keys on "100" and "Summer Teeth." Gar from Red Barn studios played lap steel on "100" as well. We also added guitar loop transitions from Reeves Gabrels from THE CURE and DAVID BOWIE. Everything else was recorded at Gatos Trail, HeavyHead studios and my home. Mixed and mastered by the very talented Tony Reed. We hope you enjoy this one!
Recorded at Gatos Trail, HeavyHead, Red Barn Recording Co. and Casa De Balch
Mixed and mastered by Reed at HeavyHead Recording Co.
Releases February 2, 2024
Tracklist:
The Waydown
Summer Teeth
Surf Western
Bleed On
Sara Smile
BT-OH
100
The Waydown:
Gary Arce – Guitar
Bob Balch – Guitar
Tony Reed – Bass, Vocals, Piano, Percussion
Bill Stinson – Drums
Summer teeth:
Gary Arce – Guitar
Bob Balch – Guitar
Tony Reed – Bass, Vocals, Percussion
Bill Stinson – Drums
Per Wiberg – Synthesizer
Surf Western:
Gary Arce – Guitar
Bob Balch – Guitar
Tony Reed – 4 and 8 string Bass, Vocals, Synthesizer, Percussion
Bill Stinson – Drums
Bleed On:
Gary Arce – Guitar
Bob Balch – Guitar
Tony Reed – 4 and 8 String Bass, Vocals, Synthesizer
Bill Stinson – Drums
Sara Smile:
Gary Arce – Guitar
Bob Balch – Guitar
Eliot Lewis – Synthesizer
Tony Reed – Bass, Vocals, Mellotron
Bill Stinson – Drums
BT-OH:
Gary Arce – Guitar
Bob Balch – Guitar
Tony Reed – Bass, Vocals, Percussion
Bill Stinson – Drums
100:
Gary Arce – Guitar
Bob Balch – Guitar
Tony Reed – Bass, Vocals
Bill Stinson – Drums
Per Wiberg – Synthesizer
Red Barn Gar – Lap Steel
Reeves Gabrels – Guitar Loop song transitions
Preorder HERE