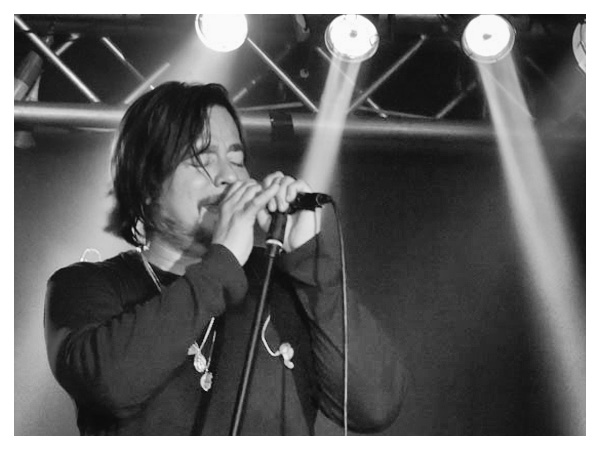 MAIN BANDS
SONS OF KYUSS
Sons of Kyuss (1990, Black Highway)
KYUSS
Wretch (1991, Dali Records)
Blues For The Red Sun (1992, Dali Records)
Welcome to Sky Valley (1994, Elektra)
… And the Circus Leaves Town (1995, Elektra)
Muchas Gracias: The Best of Kyuss (2000, Elektra)
Kyuss / Queens of the Stone Age SPLIT EP (1997, Man's Ruin Records)
SLO BURN
Amusing the Amazing (1996, Malicious Vinyl)
UNIDA
Unida / Dozer Split EP (1999, MeteorCity)
Coping With the Urban Coyote (1999, Man's Ruin Records)
For The Working Man (2003, Unreleased)
This is the lost Unida album that Columbia records refused to release.
Is it known also as "The Great Divide" and "El Coyote". The album is available for download from fan sites.
HERMANO
Only A Suggestion (2002, Tee Pee Records)
Dare I Say (2004, Suburban Records)
Live At W2 (2005, Suburban Records)
Into The Exam Room (2007, Suburban Records)
VISTA CHINO
Peace (2013, Napalm Records)
John GARCIA
John Garcia (2014, Napalm Records)
John Garcia / Black Mastiff Split 7 (2015, Napalm Records)
The Coyote Who Spoke in Tongues (2017, Napalm Records)
John Garcia and the Band of Gold  (2019, Napalm Records)
Supafuzz
Supafuzz (1998, Gotham Records)
Misdemeanor
Five Wheel Drive EP (1999, Meteorcity)
Mondo Generator
Cocaine Rodeo (2000, Southern Lord)
Various
Metallic Assault: A Tribute to Metallica (2001, Big Eye Music)
Orange Goblin
Coup de Grace (2002, Rise Above Records)
Gallery of Mites
Bugs on a Blue Fish (2003, Meteorcity)
The Crystal Method
Legion of Boom (2003, V2)
Biblical Proof of UFO's
Interstellar Messages (2004, OTA Records)
Danko Jones
Sleep Is the Enemy (2006, Bad Taste Records)
Waxy
Chainsaw Holiday (2007, Bowlleg Records)
Danko Jones
Never Too Loud (2008, Bad Taste Records)
Arsenal
Lotuk (2008, Play Out!)
Monkey3
Undercover EP (2009, Napalm Records)
Mad City Rockers
Black Celebration (2009, High Roller Records)
Karma to Burn
Appalachian Incantation (2010, Napalm Records)
Mondo Generator
Hell Comes To Your Heart (2012, No Balls Records)
Steak
Slab City (2014, Napalm Records)
Luna Sol
Blood Moon (2015, Cargo Records)
ZUN
Burial Sunrise (2016, Small Stone)
WAXY
Betting On Forgetting (2018, Ruined Vibes)